I finally got myself together and downloaded a beta version of Windows 7 … everybody seems to fall in love with so lets test it. The installation went very smooth, just the way an admin likes it. Not much questions to answer, just a few clicks and it installs itself.
Then it reboots and the login screen appears … you log on … Wauw … not bad at all !
Let's check out Internet Explorer 8 … POEF … no connection … huh … how come … and then you find your answer 'no network connection'
Install the vmware tools should be your first action, but this is not a supported OS.
Then i started to search web … there must be someone which tried to install this in ESXi and there was.
All i needed to do was shutdown Windows 7, start my freshly installed FastFCP and edit the .vmdk file with the following line:
ethernet0.virtualDev = "e1000"
Start you virtual machine and you should get the new network screens of Windows 7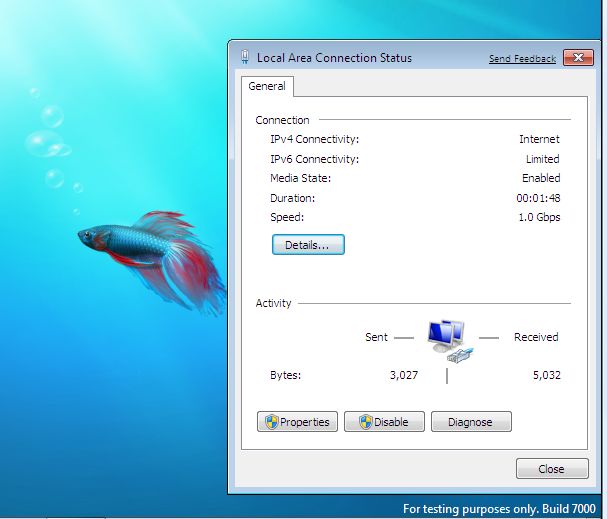 Happy testing Windows 7!