When installing a new VMware environment everything is running with trial keys to make it run smoothly. But when you are at the moment of entering the official keys you receive an error notification.
Error:
The VMware vSphere 5 Essentials license for Host does not include vSphere vMotion. Upgrade the license.
Solution:
You probably have vMotion enabled in one of your vSwitches:

In this case i was trying to activate an Essentials licence, so the vMotion Kernel Port has to go!
Go to the properties of the vSwitch,
Edit your vMotion and IP Storage Port,
On the General tab you will see the vMotion setting: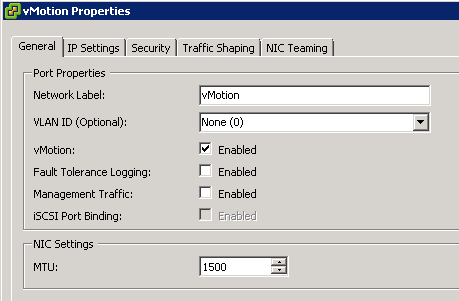 Uncheck the vMotion Enabled checkbox.
Click OK and Close
Now you should be able to enter the correct licensekey for your vSphere installation.